"This is the biggest crisis humanity has ever faced. This is not something you can like on Facebook." Greta Thunberg is right about it, don't you think? A girl bunking school on Fridays to act against climate change, for the future generation. It sounds crazy for a few, but the seriousness behind the issue is to be understood.
The oceans are filled with plastics, global warming, the ozone layer is depleting, forests are burning, etc. The whole thing has grown to an alarming level that the life of the future generation will be affected adversely. Climate change is in reality, real. But unfortunately many including the global leaders dismiss the issue.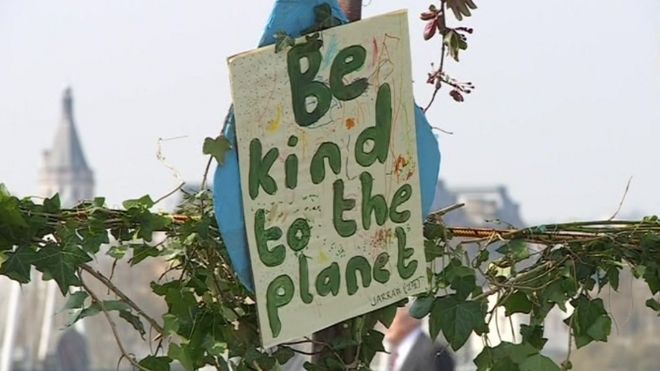 Almost everything we do adds more carbon to the atmosphere. This addition of carbon to the atmosphere is the reason why the temperature of the planet is rising at alarming levels. This increase in temperature is going to cause ice to melt and in turn a rise in sea levels. This means that there are possibilities of many islands and coastline lands being submerged underwater.
What can you do to reduce climate change? What difference will you make? Your part of making a change matters. When each individual takes in the idea of acting against climate change, a considerable difference can be made. If we do not act now, the future of the planet will be dangerous even more than what we witness now.                  
Here are some things you can do to reduce climate change:
Using public transport: The ultimate goal is to reduce the amount of Carbon in the atmosphere. Using petrol like fuels adds to the release of greenhouse gases like Carbon dioxide into the atmosphere. By using public transport, overall pollution can be reduced.
Being energy saver: Switching off electric lights, fans, etc. and unplugging the devices when not in use. Less use of energy means, power plants expending less energy. This can reduce the production of greenhouse gases.
3R's: Reduce, Reuse, Recycle principle can be followed. Manufacturing plants produce a lot of greenhouse gases. Recycling is, therefore, better than producing. Say no to single-use plastics.
Using renewable energy: Renewable energy sources like sunlight and biogas can be used to counter climate change. Many worries that renewable sources like solar panels will be costly. But in the future, these are going to cost lesser than fossil fuels and non-renewable sources.
Encourage green: Plant a tree. You can even construct a mini-forest in your backyard or any area you may find suitable. This will get you fresh air and have very positive effects on the atmosphere.
Try a climate-friendly diet: Our food consumption can create effects on the environment. Trying to reduce meat consumption, using organic vegetables and fruits is one way. You also save energy when you don't waste food.
Awareness and Decisive: Spread awareness on climate change. Choose your government wisely because a government that takes up climate change issues on consideration is what is required at the moment.
Doing simple things like this can make you a hero fighting against climate change. This individual effort, when done by many individuals, can make an effective possible change. Make the world a better place.